About ourselves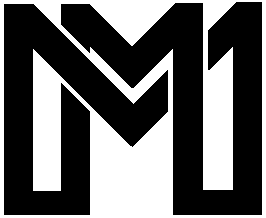 Have you ever seen a shooting star? Sure you have. And you will also have noticed colourful rings around the sun, which appear from time to time. People who witnessed auroras or noctilucent clouds will surely be less. All these phenomena have in common that they are somehow connected to the atmosphere of the earth. People who are interested in those phenomena have joined in the "Arbeitskreis Meteore e.V." (AKM). In the present mode, our association has been existing since 1990, but it originates from a group of observers who joined in 1975. Nowadays the AKM has about 70 members. We also take care of the workshops on meteors and atmospheric phenomena of the German association of amateur astronomers "Vereinigung der Sternfreunde e.V." (VdS).

Our aims are:
enabling the members to engage intensively with meteors, halos, auroras and other
phenomena related to these,
the co-ordination of amateur astronomical research on these topics,
supporting suitable observer networks,
ensuring the availability of observation data for scientific purpose,
supporting the exchange of information and cooperation on national and international
level,
making popular of the results of our own investigations and of international research on the
topics mentioned above.
We usually issue our information sheet called METEOROS every month. The word "meteoros" is Greek and originally referred to all phenomena in the atmosphere. These are meteors, halos, noctilucent clouds, auroras, and so on, which are all considered to be of equal importance. Once a year, at a weekend in March or April, the members of the workshop gather at our traditional spring meeting. There we exchange our latest observation results, engage new projects and renew the contacts among the observers.
» Information on Membership in the AKM e.V


The department of halo observations of the AKM e.V.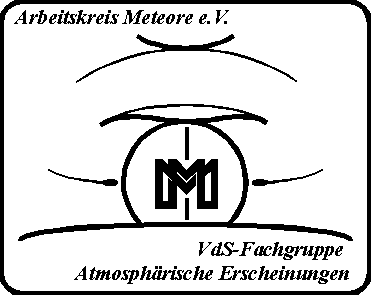 The department of halo observations has been existing since 1978. In the beginning of the 1980s, there were only 5 permanent observers, but meanwhile their number has grown to 30. Among them there are some observers who can refer to long term observations, like Mr Stemmler from Oelsnitz, Erzgebirge (since 1953) and Mr Röttler from Hagen (since 1961). Apart from German observers, also observers in Austria, Great Britain, Romania and Bulgaria have joined us. A code has been achieved for the observation and classification of halos in order to make a standardized interpretation possible. This is based upon the personal notes made by the observers. Every month they summarize their notes using the halo code and then send them to Chemnitz, where they are registered and interpreted. During the last years, a special recording and interpretation PC-programme has been written. Up to now we have recorded all halo observations since 1985 (about 65.000 observations of halos). Using these data, extensive interpretations can be made concerning many different criteria. Even the surveys and the summary of the years in our monthly information sheet are worked out by using this programme. The halo code can, as well as the programme for the registration and interpretation of halos, be recalled on Sirko Molau`s homepage.

The main object of our work are to observe halos as continuously as possible (which differs very much according to time and possibilities of the different observers) and the registration of rare halos (which in most cases are part of halo displays), because some halos can form under different conditions or the conditions of their formation are still unknown (e.g. 45°- and 90°-sundogs!). Of course, the best basis for a scientific interpretation are photographs or at least a very detailed sketch.

Apart from our organization, there are also a Finnish and a Dutch group of halo observers, who we are in contact with and exchange the latest knowledge on halos and observation results. As far as we know, there is no other group of observers existing.

To make our observer network more efficient, and, above all, to cover a large area like Central Europe, we should be glad about every new person who would like to cooperate with us. If you like to do that, please contact Wolfgang Hinz.

Apart from the observation of meteors and halos, the AKM also dedicates itself to other atmospheric phenomena like auroras and noctilucent clouds.


The workshop on atmospheric phenomena of the VdS (Vereinigung der Sternfreunde Deutschland)
In 1992, the workshop on atmospheric phenomena of the VdS was founded in order to reach more people and to be also able to give information on phenomena like the Specter of the Brocken, glories, or Bishop´s ring. If you like to take part in the observation of atmospheric phenomena, you can write them down in a form and send it to Wolfgang Hinz.

The workshop on meteors of the VdS


Surely everyone has already seen a shooting star. Like most people who are happy when they by chance see one of these transient phenomena caused by a cosmic particle of dust hitting our earth, we are also enthusiastic about this phenomenon. Our observations reach back to the year 1975, when the meteor observers in Eastern Germany agreed upon common methods of observation and the exchange of their observation results for the first time. In the Federal Republic of Germany, the VdS-workshop on meteors was founded in 1988 to take care of the European Fireball Network EN together with the Max-Planck-Institute for Nuclear Physics. After having been in contact for several years and a number of meetings, the two groups joined on January 1, 1988. Already since 1992 the AKM also takes care of the workshop on atmospheric phenomena of the VdS.

Nowadays there are about 40 active observers organized in our workshop. They combine large knowledge and experience in visual and photographic meteor observation by video and sky monitoring with fireball detection cameras. In our property as meteor workshop of the VdS, we would like to make this special branch of science available to you.

Please contact us, if you
have any questions concerning visual meteor observation, need sententious astronomical charts or want to participate actively in national or international observation programmes,
have seen a fireball and want to know more about it,
need technical hints concerning meteor photography or are looking for some support for the interpretation of your observations,
want to enter the growing field of video observation,
are interested in meteorites and have any questions concerning these cosmic messengers,
or are just looking for contact to other meteor observers and want to exchange your experiences.